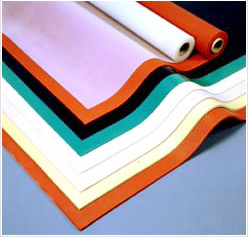 Maxell Kurehas' rubber sheets have high dimension accuracy and stable physical properties.
We can correspond to your needs with a wide range of product series including special-purpose items. We have developed brand-new line-ups "Ecology Sheet: E series" for recent market needs.
Please consider Maxell Kurehas' Ecology Sheet for adoption which are suitable for REACH regulations(As of April 2018), RoHS Directive 2.0. Moreover those can satisfy the voluntary restraint of Japanese main manufactures.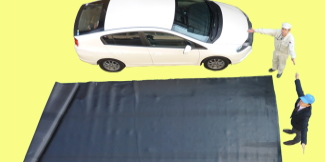 Maxell Kureha had introduced new rubber vulcanizing machine which can cast super wide sheet. We can produce joint-less super wide rubber sheet until three meter width by using various rubber material.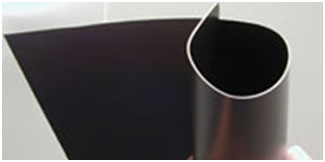 Sound, vibration and shock are transferred to heat energy and absorbed by vibration damping material VBRAN®.
We can produce many types of material, from low hardness to high hardness, silicone system, rubber system, plastic materials and foam materials.
As we can supply extremely thin type and long size type, we can use for various purposes and contribute for cost reduction.