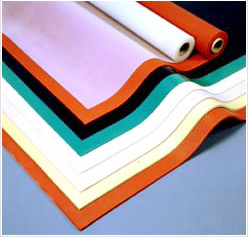 Maxell Kurehas' rubber sheets have high dimension accuracy and stable physical properties.
We can correspond to your needs with a wide range of product series including special-purpose items. We have developed brand-new line-ups "Ecology Sheet: E series" for recent market needs.
Please consider Maxell Kurehas' Ecology Sheet for adoption which are suitable for REACH regulations(As of April 2018), RoHS Directive 2.0. Moreover those can satisfy the voluntary restraint of Japanese main manufactures.